Jason Hartley
Founder Cultisan
Scott Morrison
Founder, The Boom
Hannah Matthews
Managing Partner, Karmarama
what3words
Jemima Garthwaite
Founder / Partner / Director
Gemma Knox
Head of Business Growth at Sunshine
David Tutin
Senior SEO Specialist at Expedia
Julian Mitchell
CEO Digital Annexe
Matt Drew
UK Lead at Countly
Qudini Ltd
Big Data for Humans
Mark Boyd
Founder at Gravity Road
Pariti
Nathan Williams
Service Design Director Moving Brands
Ege Akpinar
Founder & CEO at Creatd
Richard Helyar
Founder, Goldstone
Tom Le Bree
Strategy Partner, RehabStudio
Nigel Sharrocks
Chairman, Advisor and Angel Investor at Various
Sorry As a service
Pablo Marques
Executive Creative Director Possible
Dave Armstrong
Director, Google Brand Studio
Christopher Anandan
Tech & Innovation Associate Director at MediaCom
Scott Cooper
Partner, The Sandpit Lab
Firefly Experience Limited
Rachel Lawlan
Strategy Consultant London Strategy Unit
Hans Helbig
Global Head of Digital Marketing at Reckitt Benckiser
Stephen Horner
Associate Creative Director, Rehab Studios
Joanna Birch
Strategist at MullenLowe London
Rob Mosley
Creative Partner Nonsense London
Pointy.com
Richard Huntington
Group Chief Strategy Officer at Saatchi & Saatchi
Ian Crocombe
Head of Gaming & SMB, Creative Shop at Facebook
Piero Frescobaldi
Chairman, cofounder at UNIT9, UNIT9 Films and UNIT9 Apps
Your.MD
Angelique Waker
Head of Brand
Hoko
Alex Tait
UK & Ireland Media Director, Unilever
Samantha Foster
Design & Silicon Milkround
Steve Price
Founder & Creative Director, Plan B Studio
Jag Singh
Tech investor, entrepreneur, political adviser/strategist
Stuart Eccles
CTO, Co-founder, MadeByMany
Nick Turner
Chief Creative Officer Razorfish and SapientNitro EMEA
Samantha Giles
Global Managing Partner at Ogilvy & Mather
Dan Thwaites
Chief Strategy Officer Tug
Malcolm Green
Creative Partner, Green Cave People
Sandie Dilger
Senior Strategist at 101 London
Metadrift
Ben Hooper
Senior Director - Content Marketing at Edelman
Amit Rai
Co-Founder Coo
Sarah Turner
Director, Turner Hopkins
Laurence Mundy
Founding Partner, Dazzleship
Ash Amrite
Managing Director (Strategy) at CORD Worldwide
Ian Aslett
Digital Strategist at BAE Systems Applied Intelligence
Line-up
Brett Macfarlane
Director at Door Global
Dean Johnson
Head of Innovation at Brandwidth
Sadie Bell
The Fixer at The Friday Club
TRULY Experiences Ltd
Nick Parnell
Partner & Head of Client Services at DF London
Ross Farquar
Partner, 101 London
Ed Elworthy
Creative Brand Marketer
Ollie Richardson
Head of Create, OMD International
Alistair Campbell
Creative Director at Guardian Labs
Mark Wright
Agile Delivery Consultant
Chris Baylis
Consultant
Rory Mounsey-Heysham
Associate, Spark Ventures
Andrew Sanders
Commercial Director for NPD at Time Inc. UK
Deekit
Matt Janes
Founder, The Yes! Project
Tom Szekeres
Founder & Director at This Here
Ben Carey
Creative Director, Benrik Ltd
Tom Hares
European Managing Director, TBWA/Media Arts Lab
Marcus Exall
VP Marketing Student.com
Dave Birss
Demystifying Creativity, the Drum
Matt Keon
Co-Founder at 18 Feet & Rising
Jon Wilkins
Chairman, Karmarama
Andy Hood
Head of Emerging Technologies at AKQA
Jonas Altman
Managing Partner at Social Fabric
Robert Prevezer
Mentor
Pip Jamieson
Founder and CEO at www.the-dots.co.uk
Mat Morrison
Marketing Strategist, Various
Lighthouse Labs Ltd.
Glen Drury
Chief Commercial Officer Blippar
Margarida Fezas Vital
Strategic Partner Manager - Global Partnerships at Telefónica
Alastair Cotterill
Creative Lead, EMEA at Instagram
Jason DaPonte
Innovation Manager at Transport for London
Thea Frost
CEO at Somewhat
Sofar Sounds
Daredevil Project (Duel)
Alexandra Mecklenburg
Client Strategist, Senior Director at Edelman
Max Askwith
Associate Director at Vizeum
Technology Will Save Us
Dom Boyd
Group Director of Strategy adamandeveDDB
Debra Stephens (Ladd)
Director of Marketing and Communications at Fight for Sight
Parul Bavishi
Head of Partnerships & Programme Collider
Caroline Pay
Deputy ECD, Managing Partner
Pip Hulbert
Chief Operating Officer at Wunderman UK
Gemma Greaves
Managing Director at The Marketing Society
Ila De Mello Kamath
Head of Planning at Brothers and Sisters
Isabela Chick
Head of Business Innovation Telefonica
Neighbourly.com
Natasha Lytton
Head of Marketing, Pronto
Florence Ospici
Group Account Director at We Are Social
Carine Bosher
International Digital & Innovation Director at PHD International
Mans Tesch
Chief Strategy Officer, CP+B Scandinavia
Dan Calladine
Head of Media Futures at Carat Global Management
Jon Carney
Chief Digital Officer, McCann Worldgroup EMEA
Ivor Falvey
Global Talent Planning Director Dentsu Aegis Network
Marie Deery
Head of Account Management Saatchi & Saatchi London
Justin Billingsley
Worldwide Chief Operating Officer at Saatchi & Saatchi
Jack Brough
Head of Creative Development at The Moment
Justin Cross
Head of MediaCom Startup & Digital Director @ TED, MediaCom
Olivia Browne
Group Business Director at Channel 4
Jo Lowndes
Senior Strategist - Innovation Rufus Leonard
Magnific
Natasha Billing
Head of Proposition & Trade Marketing at ASOS.com
Ben Gallagher
Co Founder at Ben&Andrew Ltd
Mark Sinnock
European Group Chief Strategy Officer Havas
Troy Norcross
Strategy Director / Principal at SER Associates
Dojo App
Tom Jefferies
Senior Manager, Deloitte Italia
Deborah Hulme
Director, Minerva Engagement
Syd Nadim
Exec. Chairman and Founder
Tim Grimsditch
Product & Performance Marketing, Spotify
Dilip Shukla
Co Founder Samba Networks
William Corke
Director, Corke Wallis
Anna Dahlström
Founder Glimt.it
Nick Kendall
Co-founder BRO-KEN
Josh Bentham
Co-Founder at Mophagy
Axel Katalan
Chief Marketing Officer at Pointr
Sarah Ellis Davies
Director of Marketing Innovation
Juliette Hughes
Creative Consultant, Earn Media
Your.md
Richard Ascott
Managing Director, Just So
Abraham Abbi Asefaw
Founder, Director at The Pop Up Agency
Jules McKeen
Head of the Marketing Practice - Europe The Talent Business
Wendy Aitken
Marketing Excellence Director at Unilever
Jo Royce
Learning & Development Business Partner, Google EMEA
Eve Williams
Brand Director at ASOS.com
UB
Noel Lyons
Director of Digital Design Barclays
Skute
Jon Ghazi
Managing Director, ARC, an Omnicom Media Group Company
Helen Foulder
Deputy MD at Wieden + Kennedy
Jon Hocking
Senior iOS Engineer,The App Business
Simon McEvoy
Founder & Head of Strategy at Three Point Zero
Karen Boswell
Interactive Lead at adam&eveDDB
John Allison
Head of 4Creative, Channel 4
Heather Nolan
Account Manager, Design by Structure
Mark Malone
Founder at Constent
Toby Gunton
Head of Innovation, OMD UK
Louisa Heinrich
Founder Superhuman
Barrie Brien
Group Chief Executive of Creston plc
Matt Boffey
Founder of London Strategy Unit
Nick Jenkins
Marketing Partnerships and Ecosystem Development at Facebook and Instagram UK
Crowdmix
Hoxton Analytics
Patrick Bergel
Founder at Chirp.io
Jen Black
Managing Partner at Fabula London
Sid McGrath
Owner and Chief Strategy Officer, Karmarama
Luke Farrell
Head of Creative LiquidThread, Starcom Mediavest
Nicolas Roope
Creative Partner / Co-founder Poke
George Roberts
Sales Manager, KCOM
Hannah Blake
Innovation Director, MEC
Maria Tanjala
Co-Founder at Big Couch
Matt Smith
Co-founder & Director, The Viral Factory
Chris Bovill
CD at Fallon London
Fiona McAnena
Partner Clearhound
Cristian Cussen
Paul Bay
founder of citizenbay & citizenbrand
Andre Le Masurier
Group Creative Director, Brand Studio EMEA at Google London
Chris Kreinczes
Managing Director, Springwise
Romilly Martin
Managing Director at Village Underground
Andrew Fraser
New Business & Marketing Director
Alex Grieves
Global Associate Strategy Director at Maxus
Juliette Du Viver
Group Digital Strategy Director, Blue 449
Gemma Phelan
Founder and Director DigitalBinx
Hester Bloch
Independent Marketing Consultant
Sophie Lavender
Had of Consumer Planning and Operations Virgin Media
Will Kemble-Clarkson
Strategy Director, Perlin
Stephen Molloy
SVP Adludio | Digital Marketing | Mobile
Brad Fairhead
Partner at 18 Feet and Rising
Pernille Raven
Head of Brand Solutions, Crane.TV
Theozzard-Brown
Head of Strategy, McCann London
Rafe Offer
Founder, SoFar Sounds
Andrew Kay
Head of Account Management at Wieden + Kennedy
Jourik Migom
Executive Planning Director at AKQA
SayDuck
SoAmpli
David Stevens
Head of Strategy at London Strategy Unit
Susie Burdekin
Business Coach and Consultant - The Drill Company
what3words
Daniel Evans
Creative Director at All Together Now @ The &Partnership
Harry Harrison
co-founder at MOPHAGY
Martin Murphy
Partner at The Talent Business
CrowdEmotion
Pj Jones
Deb Hennessy
Tech Investor, Marketing and Business Development Director
Peg.co
Wanna
Christina Totty
Head of Innovation
Jo Little
Business Engagement Director Orange Bus
Shortcuts
Simon Bone
Founder At Zoom Labs
Kelly Wright
Exec Client Services Director R/GA
Simon Andrews
Founder at Addictive Mobile
Peter Cunningham
Marketing at buyapowa
Anna Yakovleva
Managing Director at Initiative Moscow
Iain Matthews
Chief Strategy Officer at DF London & Partner @ Engine
Mark Elwood
Founding Partner, 101 London
Matt Rhodes
Head of Digital Strategy WCRS
Alastair Cole
Chief Innovation Officer at Partners Andrews Aldridge
Iain Millar
Head of Innovation at Rufus Leonard
Niku Banaie
Founding Partner at The Upside
Nick Foster
Marketing Director,CrowdBnk
Deckchair.com
Greta Van Houtven
Global Head of Marketing, Consumer, Technology and Travel
Tray.io
Nick Farnhill
Founder and Managing Partner at Poke
Ian Howell
Director, Rocket Training
Martin Hollywood
Lead Creative Technologist Razorfish
Ashley Stockwell
Marketing and Brand Strategy Director/ CMO
Tia Castagno
Global Head of Innovation & Content, Vizeum
Simon George
Founding Partner, Dazzleship
Sue Gurner
Executive Producer/Production Director Earn Media
Barney Worfolk-Smith
Business Director at That Lot
Iain Tait
ECD, Wieden + Kennedy
Richard Johnstone
Consulting Marketeer & Content Strategist The Johnstone Consultancy
Hannah Rothman
Business and Communications Director at Create Advertising
Till Diestel
Creative Director bei adam&eveDDB
Andy Sandoz
Creative Partner - Havas Work Club
Alex Dunsdon
Director @ SAATCHiNVEST and Co-founder @ The Bakery
Tim Polder
Strategy DBB
Ben Curwood
Founder & CEO at Designtalent
Christophe Mallet
Co-founder - Business Development & Creative Strategy Exzeb
Robin Charney
Director, Digital and Innovation AAR
Ben Thomas
Head of Broadband Projects at Virgin Media
Felix Morgan
Senior Strategist & Innovation Lead Livity
GingerSnap
Simon Gunning
Chief Operating Officer, Yubl Ltd
Ben Matthews
Director at Montfort
Jody Orsborn
Founder of The Backscratchers
Ken Valledy
CEO t2b (Tech2Brand) Limited
Seeker Industries
Dino Burbidge
Director of Innovation and Technology, WCRS
Seb Timpson
Publishing Director, E-Gaming Review
Caventou
MainframeApp
Andrew Missingham
Co Founder at Ben&Andrew Ltd.
Besse Gardner
Planning Director, EMEA at TBWAMedia Arts Lab
Shane Walter
Co-Founder / Director Onedotzero
Laura Russell
Co-Founder and CPO at Nattr
Tom Richards
Senior Account Director, We Are Social
Seenit Ltd
Jon Barnes
Partnership Director at Hyper Island
Neil Godber
Head of Planning at JWT
Localistico
Alexandra Connerty
Community Manager at Collider
Mel Exon
CEO at Sunshine
Laurence Thomson
Co President & Chief Creative Officer at McCann
Priya Patel
Digital Strategist, Dentsu Aegis
Cameron Worth
Founder of SharpEnd. Internet of Things agency
PlayMob
Liz Pavitt
Board Director at Rubber Republic
Caroline Whaley
Managing Director at Tiger for a Day
Ainsley Gibson
Media Strategist
Robert Rankin
Head of Product and Platform CDI Apps for Good
Justin Cross
Head of MediaCom Startup & Digital Director @ TED
Max Kennedy
Strategist Director (Freelance) Lewis Moberly
Elena Radicati
Senior Analyst ARC - Omnicom Media Group
TopicDNA
Christos Savvides
Senior Digital Producer at 4Creative (Channel 4)
Lingumi
Michael Woodley
Director of Consumer Products at Intrasonics
Rosie Bardales
Executive Creative Director/Partner at BETC London
Jason Binks
Founder Diverted Traffic
Ben Poole
Chief Digital Officer, UK at MEC
Kim Guest
Group Sales and Marketing Director
Laurence Munday
Founding Partner, dazzleship
Thomas Mansbridge
Chief Marketing Officer, Lost Music
Tom Quick
Managing Director & Founder, Smesh
Ryan Hall
Managing Director, Nice Agency
Seb Royce
Chief Creative Officer, Freuds
David Johnston
Founder, Accept & Proceed
Holly Day
Founding Partner at Congregation Ltd
Matt Locke
Director, Storythings
Zlatko Corluka
Creative Planner Byte London
The Tab
Drew Burdon
Founder at Blood Global
Will Grundy
Senior Planner, adam&eveDDB
Agathe Guerrier
Strategist
Chris Clarke
Chief Creative Officer International DigitasLBi
Piers Taylor
Managing Partner, vizeum UK
Squirrel Financial Wellbeing
Gavin Conway
Investment Director at ARC - Omnicom Media Group
Ewen Sturgeon
CEO DigitasLBi International
Jens Bachem
Co-founder & Commercial Lead at Gingersnap
Alan Gleeson
VP of Marketing
Sandra Peat
Head of Strategy, The Moment
Tiffany Philippou
Brand Director, Native
Anna Dahlström
Founder Glimt.it
Melanie Mercier
Founder & CEO at Nattr
Tim Sparke
Partner Congregation Partners
Katz Kiely
Founder and CEO Kiely & Co.
Matt Groves
Managing Director, Digital at Edelman
Blane Chapman
Social Media Specialist at Oakley
Pippa Prain
Head of Client Services, Spring Studios
Tailored
Denise McQuaid
Director - Innovation & Service Design at Comotion Consulting
Jason Gonsalves
Head of Strategy, BBH
Giles Rhys Jones
Marketing Director what3words
Mark Maddox
Director of Social Seven
George Prest
Founder at Blood Global, Partner at You & Mr Jones
Edward Homes
Strategy Director at Stratospheric
Kouros Roshanzamir
Principal Consultant at KCOM
Claire Hynes
Managing Partner at Mr President
David Taylor
Founder & Managing Partner, the brandgym
Jason Barrett
Founder Social Talent
Daianna Karaian
Founder and Chief Executive at Thoughtful
Helen Platt
Director at Helen Platt Ltd
Dharmesh Raithatha
Product Partner at Forward Partners
Emmie Faust
Freelance Marketing and Business Consultant
Paul Blackburn
Founder at Studio Blackburn
Gabbi Cahane
Intermittent Investor | Occasional Founder | Episodic Consultant | Habitual Mentor | Frequently Tattooed
Rachel Roberts
Marketing Director The Collective (UK)
Christopher Towl
Senior Product Manager - Recommendation Engines at dunnhumby
Matthew Kershaw
Director, Content iris Worldwide
Maks Kallhed
Founder & Executive Creative Director, The Pop Up Agency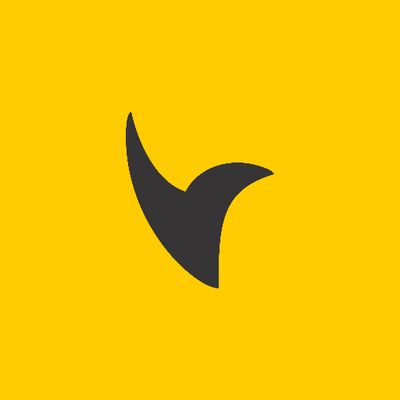 Hummingbird Bike
WizDish Ltd
Matt Desmier
Founder at Silicon Beach
Tom Goodwin
Creative Researcher X marks the spot
Car Throttle
Henrik Delehag
Owner at Benrik ltd
Joe Rider
Head of Insight and Analytics at Text100
Simon Callender
Creative Planning Director, Initials Marketing
Robin Skidmore
Co-Founder, Commercial Director, CEO at Shackleton
Altergaze
Tom Ollerton
Innovation Director, We Are social
Daljit Singh
Principal Director - Design Strategy Lead for Europe & Latin America, Fjord
Barbara Lippe
Founder & Creator at entreZ
Tom Savigar
Chief Strategy Officer and Partner at The Future Laboratory
Luke Williamson
Founding Partner, Fabula
Jon Williams
Chief Creative Officer, Grey EMEA
Backscratchers
toucanBox
Genevieve Wastie
Business Development and Programme Design, ENTIQ
Ross Haddow
Senior Innovation Brand Manager, Diageo
James Schad
Business Director at Vizeum
Sam Coniff
Chairman, Livity
Rose Lewis
Co-Founder at Collider
ClipDis
Jim Coleman
CEO We Are Social
Mike Islip
Chief Executive Digitas Lbi
Jenny Howard
Head of Strategy at Sunshine
Josh Akmens
Talent Director at 72andSunny
Amy Garrett
Head of Client Service at Droga5 Europe
Hugo Feiler
Founder / CEO at Alpha Century
William Connibear
Business Director, BBH Zag
Sian Prime
Director, MA Creative and Cultural Entrepreneurship Goldsmiths University
Jonathan Bartley
Partner at Penningtons Manches LLP
Graham Bednash
Director of Consumer Marketing, Google
Carl Cahill
Creative Director, CDD
Anjali Ramachandran
Head of Innovation at PHD UK
Tom Crossley
Partner at WCRS (and Engine) - Head of Digital
Spacehive
Paul Jacobs
Business Director at Karmarama
Fluently
C8
The Backscratchers
Sofar Sounds
Ruth Barnett
Director of Comms & Chief of Staff, Second Home
Zena Bruges
Founder at Zena Bruges Consulting
Adah Parris
Membership Officer at The Friday Club
Charlotte Fereday
Experience Strategy & Service Design consultant
Tobias Snäll
Creative Lead at +rehabstudio
Tailify
Rick Williams
Group Director, Business Transformation, R/GA
Ravelin Technology
Christopher Hogg
Freelance Strategy Consultant
Ash Tailor
Brand & Marketing Director at Britvic
Lystable
Seb Worbs
Product & Technology Manager Experian Consumer Services
Vicky Garfitt
Digital Marketing Manager, B&Q
Zinnia Harris
Head of Consultancy Earn Media
Pete Marcus
Director, Harvard PR
Gabor Szalatnyai
Creative Technologist at 72andSunny NL
Shruti Veeramachineni
Senior Art Director,Gravity Road
Asaf Levy
Director, Product Development & Innovation at Regus
Pete Petrella
Creative Partner Blackbook
Dan Machen
Director of Innovation at HeyHuman Group of Agencies
MysteryVibe
Jack Horner
Dot Joiner, Joiner of Dots
Richard Warren
Senior Account Director at Rufus Leonard
CrowdJustice
IceCream
Pete Hamblin
Founder, Monokoto
Saher Sidhom
Founder, Hackmasters
Mike Clear
HGead of Production, ZenithOptimedia Group
John Graham
Digital & Mobile Marketing Strategist
Will Nicholls
Managing Partner at BBH Sport at BBH London
Daniel Joseph
Founder, Strategy Director at The App Business
Lauren Scott
Founder, Scott Ideas
Andy Porteous
Senior Marketing and Digital business Leader
Tracey Follows
Chief Strategy and Innovation Officer at The Future Laboratory
CODEC - Content Intelligence
David Erlandsson
Analyst at Spotify
Diana Christina Bang
Strategic Account Director or Edited
Burst
Daniel Bambach
Experience Planner
Supa Academy
Jacqueline Biggs
Strategy Consultant to SME's, Co-Founder at Brand Camp
Peter Dolukhanov
Managing Director at Nice Agency / Group CTO at Karmarama
Liam Eldert
Product Strategist
Hugh Garry
Director at Storythings
Justin Cooke
Venture Partner, Northzone
Dusan Hamlin
CEO This Place
Grabble
Charlotte Stone
Freelance Planning Director at mcgarrybowen London
Rose Van Orden
Head of Effectiveness & Planning Director at St Luke's
Tyrone Hannick
Head of Digital at Mother
Hubbub
Nick Armitage
Production Partner at Nonsense London
Tim Checkley
Senior App Strategist, The App Business
kriticalmass
Robert Doubal
Co-President and CCO McCann London
Ainsley Gibson
Media Strategist
Laurence Green
Founding Partner, 101 London
Sophie Dollar
Strategy Consultant Various
Steven Bennett-Day
Group Executive Creative Director & Global Creative Director for Dove at Havas helia
Flo Heiss
Founder at Studio Heiss
Chris Knight
Agency Manager at Squawka
Jamal Benmiloud
Chief Creative Officer of EARN
Al MacCuish
CCO & Co-Founder at Sunshine
Brandwatch Peerindex
James Brown
Publisher, Author and Media Entrepreneur
James Elias
Marketing Director, UK & Ireland Google
Jenny Smith
Head of Strategy & Planning at Maxus
Yan Elliot
Creative Partner, Lucky Generals
VISR VR
Tanya Hamilton-Smith
Business Development Director at Quintessentially Group
Laura Jordan Bambach
Creative Partner at Mr President
David Bomphrey
Interim at Zurich - Senior Marketing Consultant
James Scroggs
Founder, House of Opportunity (Hoop) Music
Pi-Top
Katrien De Bauw
Chief Operating Officer at Saatchi & Saatchi
We Got POP Ltd
Craig Andrew Hughes
Corporate Development Director, Unruly ®
Trouva, by StreetHub
Dan Hocking
Head of Integrated Operations at Leo Burnett
Matt Wells
The Brains at The Friday Club
Mary Nygugen
Content Director, Moo.com
Tom Evans
ECD, Various / BleepBleeps
Jacob Wright
Strategy Partner Stay In School
Divya Gandhi
Tech & Innovation Director, M2M
Gideon Simeloff
Partner and Chief Operations Officer at Sunshine
Reuben Heller
Freelance Digital Strategy Director, Planner & Consultant
Jonathan Green
Creative Technology Director, Jonny Green
Kate Owens
Account Director (Digital) Saatchi & Saatchi
Graham Wood
Artist & Creative Freelance (Integrated Concept/Creative Direction/Design)
Richard Fearn
The Front-man at The Friday Club
ctrlio.
Jeremy Basset
Head of Unilever Foundry at Unilever
Michael Veitch
Co Founder of C U B - A Moving Content Co.
Vincenzo Annunziata
Global Creative Strategy Director at Joule
Daniel Doherty
Founder & CEO, Grafform
Powr of You
Laurence Blanchard
Strategy and Innovation Director at Vizeum Global
Paul Thomas
Head of Marketing at EE
Dirk van Dooren
Conceptual and Creative Leadership
Adam Bracegirdle
Creative Director at VICE
Nils Petter
Creative Director,
Matthew Cook
Head of Nurture JCDecaux
Pronto Technology Limited
Clive Daley
Director at mdj2 associates
Ian Kerrigan
Strategic Partner Blackbook
James Burgess
Founder at Squadron Venture Media
Aaron Cole
Founding Partner at Common Industry
Developer
Sara Tate
Managing Director at Mother
REWIND.co
Dan Beasley
Founder, Puzzle
Cristiana Camisotti
Advisor at New Start-up Venture
Jessie Brinton
Writer, editor, cultural strategist at Freelance
Tony Spong
Managing Partner at AAR Group
Robert Norum
Marketing Consultant
Shona Mitchell
General Manager at Headspace Inc
Jeremy Ettinghausen
Innovation Director at BBH London & BBH Labs
James Kirk
Global Project Director at Creative Social Global
Liz Wilson
Chief Operating Officer at Karmarama
Paul McEntree
Founder, Mc&T Communications
Guido Rosales
Europe Group Integrated Marketing Director at The Coca-Cola Company
Matthew Robinson
Group Development Director The Moment
Jamie Robertson
Group Board Director at The Communication Group
Chargifi
Kovert Designs
James Parton
Director of Twilio Europe, Twilio
PicFair
Daniele Fiandaca
Founder of Mutant and Co-founder of Creative Social & Innovation Social
Loyalty Lion
Anthony Hill
Industry Head, Creative Agency Partnerships at Google
Ryan Gardener
Business Development ManagerARC - Omnicom Media Group
Paul Blundell
Director, Interactive & Innovation at FCB Inferno
Stephanie Feeney
Director of Strategy at 72andSunny
Stamplay
Damola Timeyin
Strategist, BBH London
Dominic Pride
Founder and Chief Instigator, The Sound Horizon
Tom Dunn
Head of Futures MaxusGlobal
Michael Johnston
Innovation Consultant at Various
Lawrence Weber
Managing Partner at Karmarama
Gavin White
Founder & Creative Director Shuffle
Robin Grant
Global Managing Director at We Are Social
Chasity Nao
Start-up Champion at The Friday Club
Kerry Glazer
Chief Executive AAR Group
Viewsy
Magnus Djaba
Chief Executive Officer at Saatchi & Saatchi
Vieweet
Farmdrop
Mark Cramphorn
Chief Operating Officer, Europe EDC Group in Europe
Simon Gill
Chief Creative Officer UK & MENA at DigitasLBi
Martin Jon Adolfsson
Senior Creative at Bartle Bogle Hegarty
Franki Goodwin
Creative Director (Digital) Saatchi & Saatchi
Matt Dibben
Founder FirstDibbs
Jonathan Trimble
CEO, 18 Feet & Rising
Milton Elias
Head of Mobile & Tech Futures at OMD UK
Tom Chant
Head of Customer Innovation at Telefónica UK
Alina Truhina
Corporate Partnerships Manager at SPRING Accelerator
Lulu Skinner
Group Account Director on Nike at AKQA
Lizzie Shupak
Head of Innovation at DigitasLBi
Nadya Powell
Managing Director, Sunshine
Joe Williams
Account Director, MaxusGlobal
SalesGossip
Darren Henderson
Managing Director, Hysteria Live
MyGoodness
Jordan Fisher
Creative Director, RehabStudio
Caroline Collinson-Jones
Freelance Strategist
Charles Pym
Managing Partner at Saatchi & Saatchi
Spencer McHugh
Marketing Director, EE
EVRYTHNG
Jukedeck
Songdrop
Alexandra Goat
Managing Director at Livity
Jon Bains
Partner at What & Why
SimplyCook
Marvel App
Alex Silcox
Managing Director - Integrated Creative Services at Hill+Knowlton Strategies
Emma Jenkins
CMO sofa.com
Mike Evans
Co-Founder, Seene
Rob Evans
Director at The App Business
Ann Wixley
Creative Director at OMD UK